(theme songs: Joy Division)
Halo halo..
Tadi sore gue ke FliksFreek, ada toko kaset yang baru jadi Oktober kmaren. Khusus jualan kaset indie, lho..!!
Meskipun masih keliatan dikit, dan kosong, tapi komunitas disana asik2!!
Nah, tiap 2 minggu skali tuh ada band2 indie yang diundang buat hangout di situ.
Hari ini: THE MILO.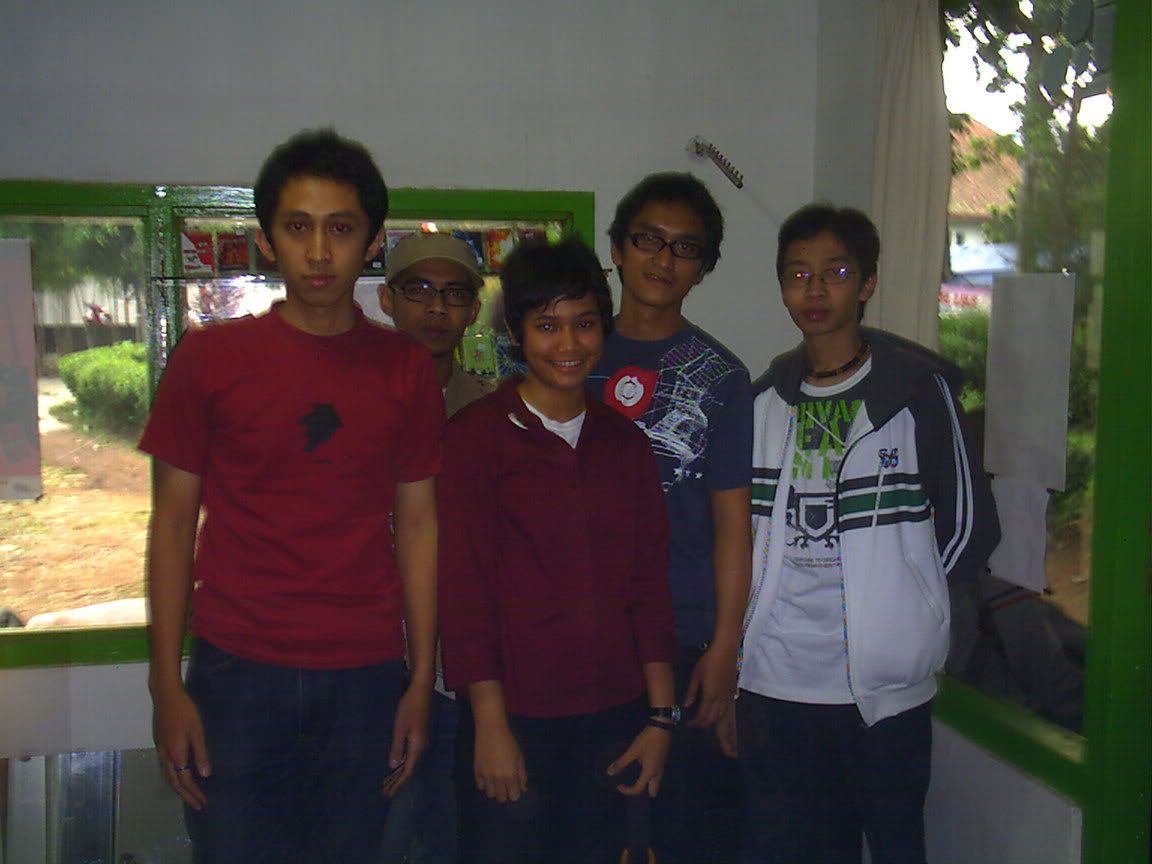 (

gue yang di tengah..!)

Ya iyalah, gue kesana..!!
Berbekal kamera, dan bawa temen gue si Ahmad (yang meskipun pas jam 5 dia langsung cabut, n ninggalin gue sendirian!), disanalah

gue berhangout sama The MILO

.
Asik ga sih??
Ditambah gue menang kuis sms, dan gue dapet kaos The MILO!
Aji Gergaji ngasih gue pin gratis, trus gue dengan ga tau malunya foto2 bareng mereka.
Hehe..disitulah untungnya bermuka tembok.
Gue knalan n ngobrol ma orang2 yang sering nongki-nongki di situ, ada Boris OZ Airshow, trus Ewiq yang ngurus WeezMania, mbak Tika yang ngejaga FliksFreek, dan beragam-ragam lainnya..!!
ITS FUN..!
Bertemu orang2 dari komunitas baru, dan itu nambah pengalaman gue!
Tapi ya sayangnya, gue ngelakuin ini semua SENDIRIAN. Ya soalnya jarang ada cewek di lingkungan gaul gue yang bisa diajak kaya beginian..???!!
Ga adiL toh, gue TERPERANGKAP dalam lingkungan cewek2 mainstream??
Ah sudahlah.
Yang penting dah bisa haha-hehe ma The MiLO..